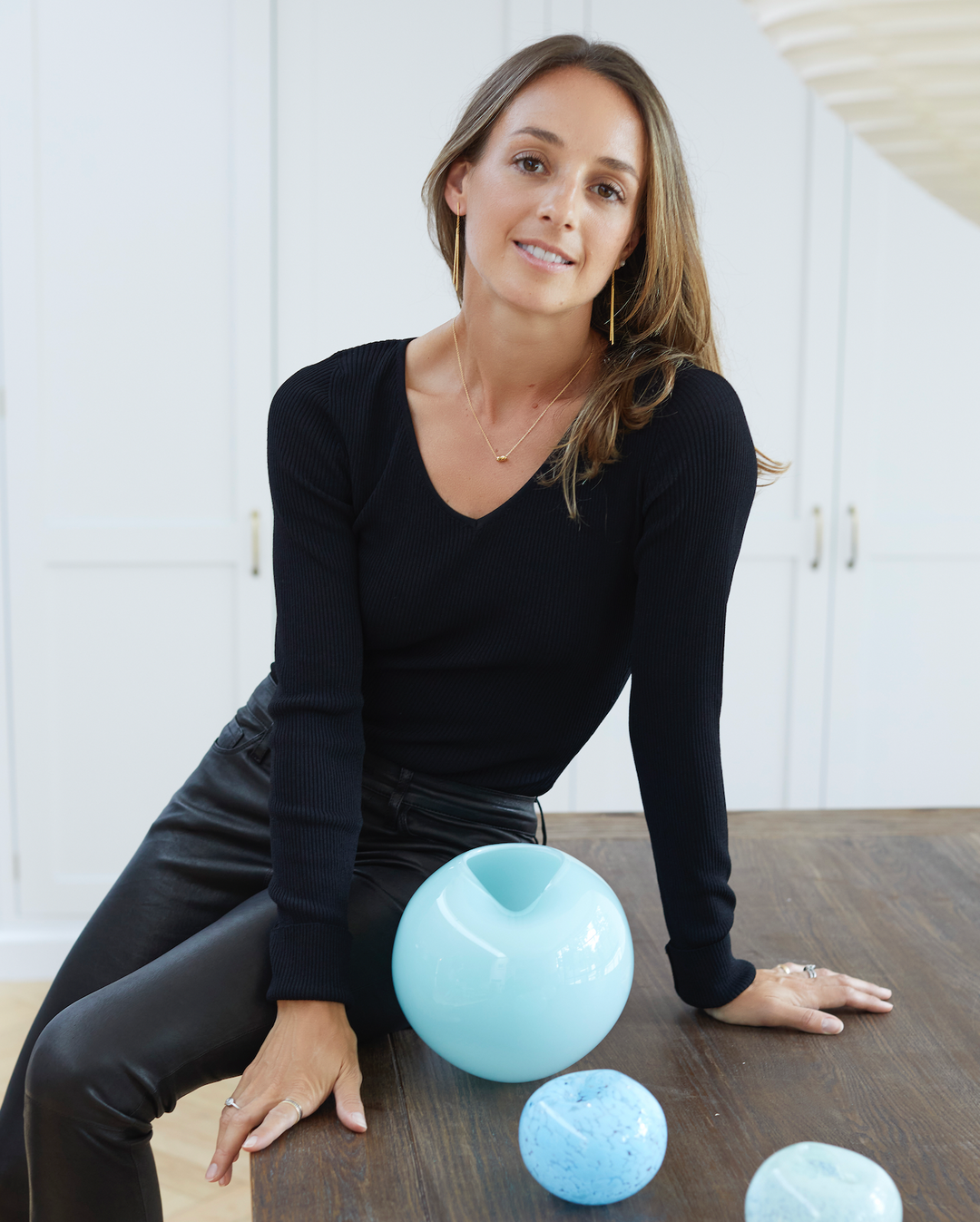 OUR STORY
CURIO is a London-based, handblown glassware studio, founded by Olivia Thorpe.
Olivia started out with a small line of colourful, handblown speckled baubles. They were an instant sell-out and led to her receiving a request to design an entire collection of coloured glassware for Net-A-Porter.
Olivia's interests in fashion, art and craft led to a core collection of meticulously-made, colourful glassware; jewel-like drinkware, show-stopping centre pieces and gleaming objects, all in a rainbow of speckled and dégradé colours, each piece free-blown without using moulds, so that every design would feel like a piece of art for the home.
OLIVIA'S ICONIC DESIGNS FOR CURIO
Each of CURIO'S designs has a unique signature, inspired by nature and suggestive of movement and fluidity, urging to be held and admired, kaleidoscopic with colour.
PEBBLE STACK®
Designed to be collected and interchanged, CURIO's now iconic little objets d'art add a joyful element to any space. Swap them, stack them, place them by your bedside, on a coffee table or even by the bath. They are jewellery for the home and recently caught the eye of British Jeweller Roxanne First, who collaborated with CURIO on the sell-out OVER THE RAINBOW Pebble Stack.
"There is so much beauty and meaning in something that has been created by an individual, by hand. The artisan element of homeware also injects a very real energy into a space, which is what the home is all about."
Olivia Thorpe, Founder
DEWDROP® VASE
Inspired by new beginnings, the Dewdrop® Vase is an organic, spherical shape with a gentle nudge at the mouth. From every angle, the vase looks like a perfect, juicy drop of dew, scintillating and sculptural.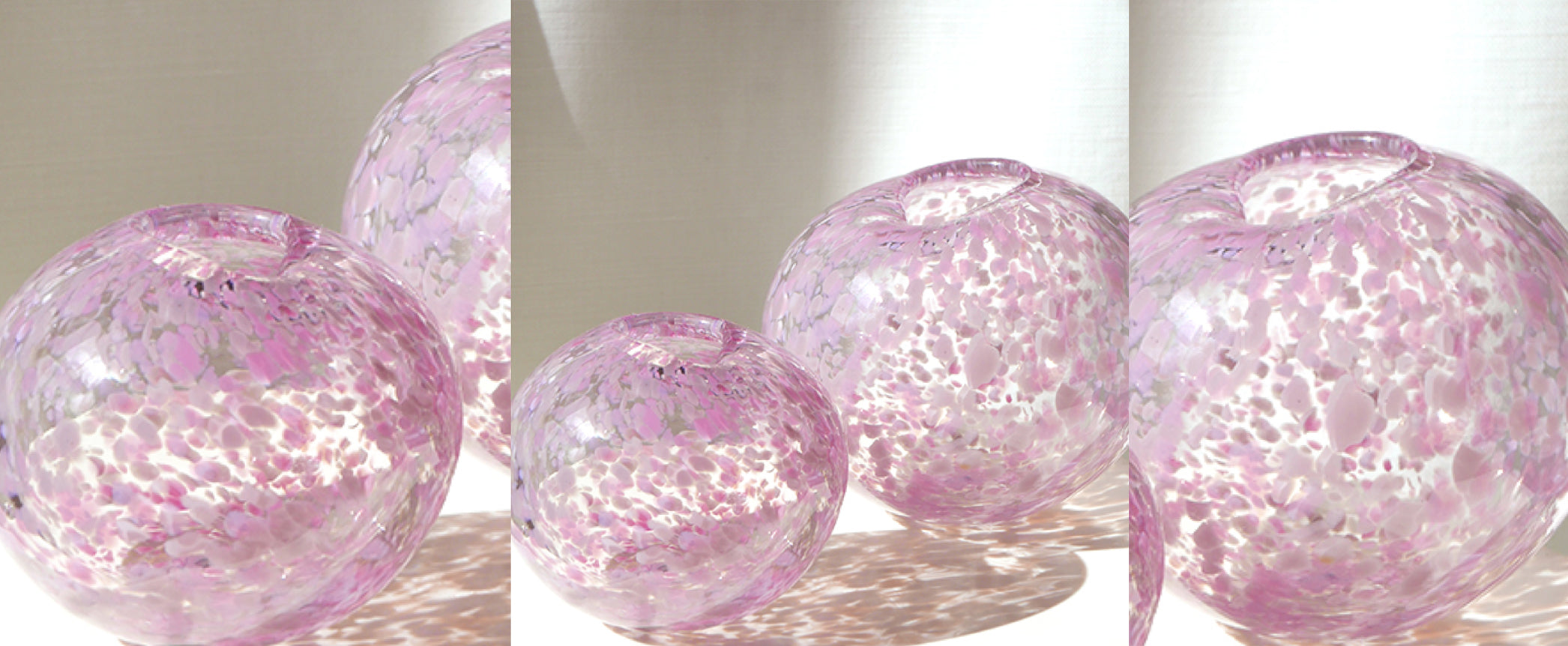 COCOON PERFUME BOTTLE
Olivia designed the Cocoon to feel like a luxurious and precious capsule to hold Vanderohe's very own elixir, the award-winning No.1 Nourishing Face Serum, which Olivia still hand-blends in her London studio. The Cocoon is a modern take on a glass perfume bottle.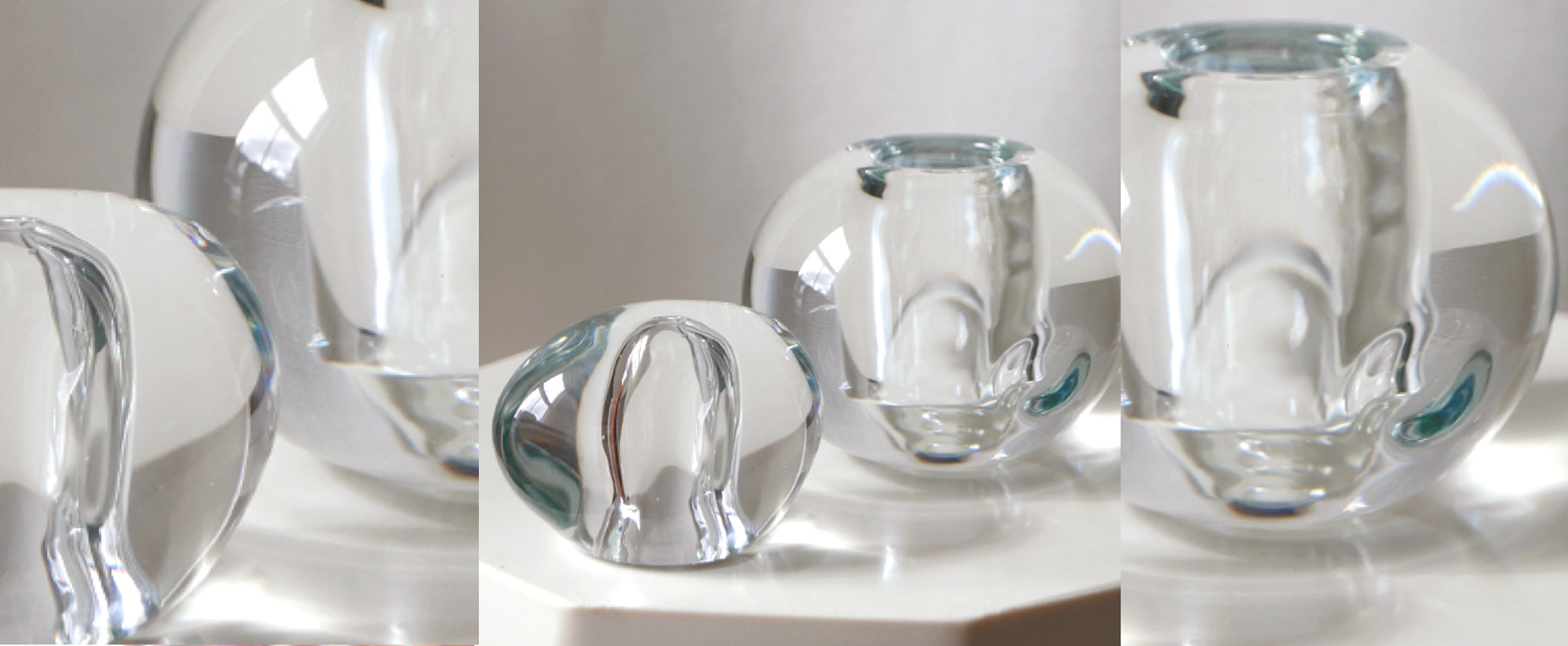 Behind it all lies Olivia's dedication to sustainability and CURIO therefore, uniquely, celebrates local artisans and developing talent. Olivia works exclusively with some of the world's leading glassblowers in the U.K. Her team are made up of experts (and artists in their own right) who have honed their skills over years of painstaking dedication to the art of glassblowing.
STEM VASE
The fluid yet sculptural form of our Stem Vases gently mirrors the organic movement of flower stems, while layers of speckled colour cast playful shadows in sunlight. Olivia recently created the Chunky Stem to hold wider, shorter arrangements of flowers.
EXPLORE OUR NEW COLLECTIONS